Michelle Farino

Tags:

best gel sunscreen, best spray sunscreen, best sunscreen, best waterproof sunscreen, bug repellent sunscreen, bull frog sunscreen, Bullfrog Quik Spray Sunscreen, Bullfrog Sunscreen, bullfrog waterproof sunscree, Deet free insect repellent, Hawaii Act 104 Reef Compliant, quick dry sunscreen, reef friendly sunscreen, reef safe sunscreen, safe sunscreens, spf 50 sunscreen, sunscreen SPF, waterproof sunscreen
Waterproof Sunscreen for Sports, Swimming, and More Waterproof sunscreen is a must-have for anyone who plans to spend time in or near water, whether it's swimming, surfing, biking, kayaking, hiking or simply lounging on the beach. This type of sunscreen is specially formulated to resist water and sweat, ensuring that it stays on your skin and provides protection from harmful UV rays, even when you're in the water. Choosing a waterproof sunscreen is important because regular sunscreen can easily wash off in water, leaving your skin unprotected and increasing your risk of sunburn and skin damage. When using waterproof sunscreen,...
---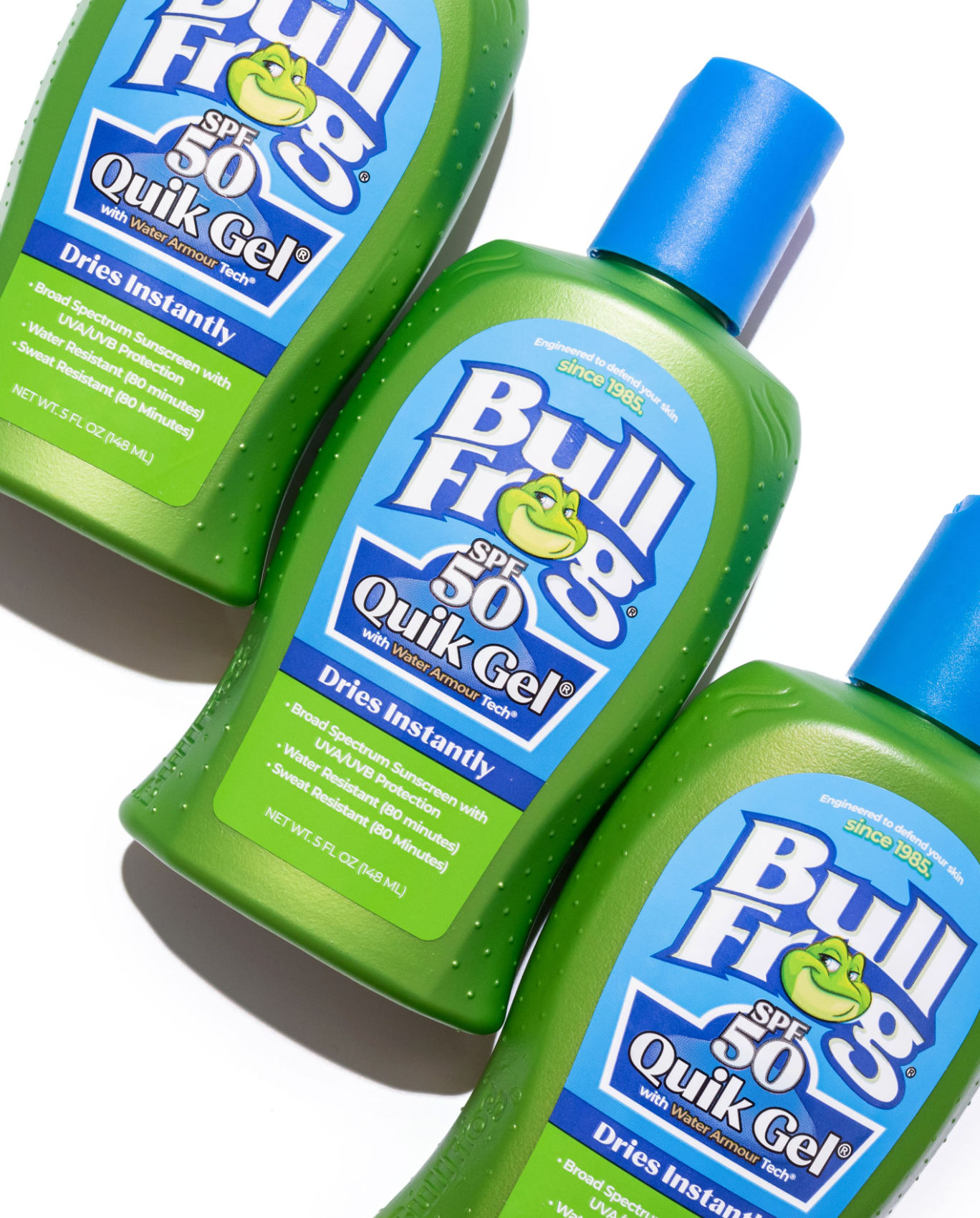 As of Jan. 1, 2021, Hawaii bans the sale of sunscreen containing two coral-harming chemicals called oxybenzone and octinoxate under Act 104. While most Hawaiians were already doing their part to protect ocean life by avoiding products containing these chemicals, Act 104 helps to ensure that tourists don't unwittingly pick up environment-harming sunscreens at stores and resorts. Don't buy your next bottle of sunscreen before learning the difference between Hawaii Act 104 reef-compliant sunscreen and regular sunscreen.  What's so bad about oxybenzone and octinoxate? It's believed that oxybenzone and octinoxate contribute to coral bleaching. The stress placed on bleached coral...
---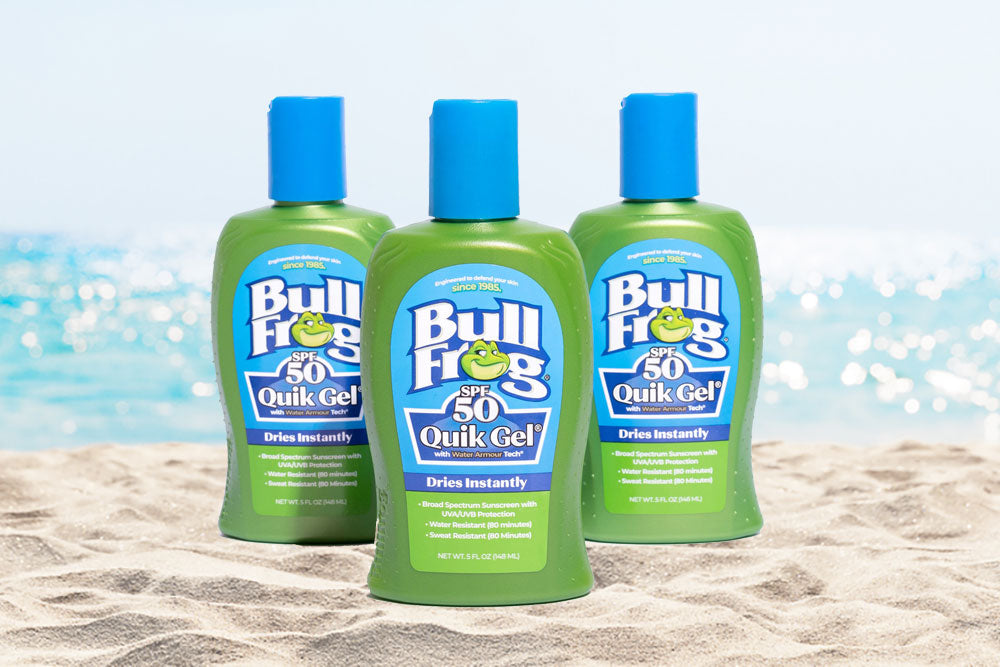 Need an SPF 50 sunscreen that gels with your busy lifestyle? For fun-seekers, athletes, and families on the go, Bullfrog Quick Gel SPF 50 Sunscreen keeps you gliding along with adequate sun protection. This ultra-light, non-greasy formula offers broad-spectrum UVA/UVB skin protection for the ultimate skin defense. Enjoy water and sweat protection for 80 minutes!   Bullfrog natural gel sunscreen represents the latest in long lasting sunscreen from the brand people have trusted since 1985. Gel sunscreen is the perfect choice if want to protect your skin using a product that: Doesn't clog pores (non-comedogenic). Uses water as a base. Doesn't...