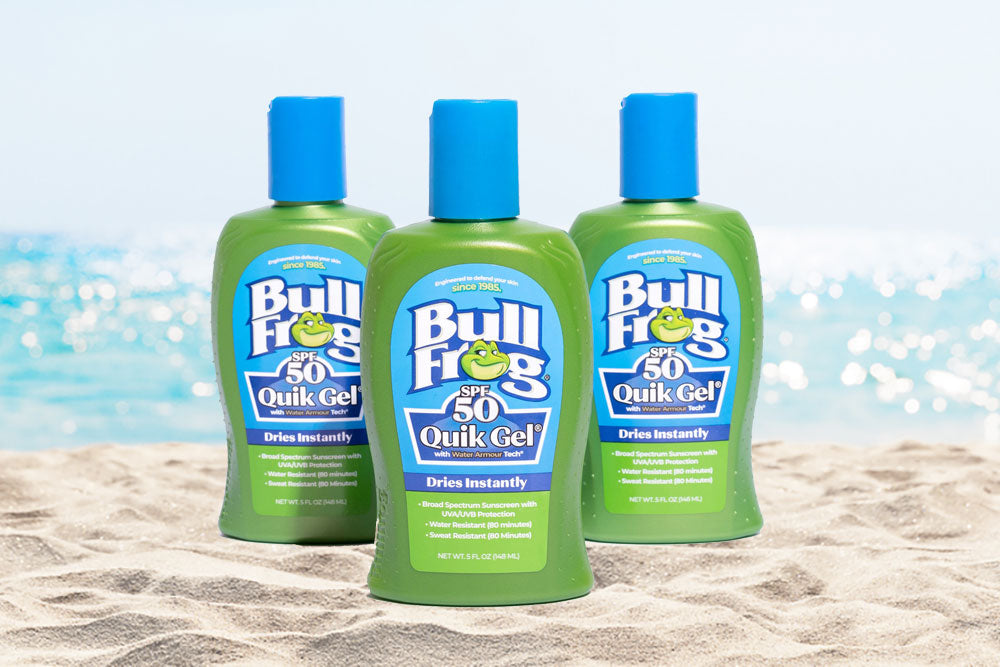 Need an SPF 50 sunscreen that gels with your busy lifestyle? For fun-seekers, athletes, and families on the go, Bullfrog Quick Gel SPF 50 Sunscreen keeps you gliding along with adequate sun protection. This ultra-light, non-greasy formula offers broad-spectrum UVA/UVB skin protection for the ultimate skin defense. Enjoy water and sweat protection for 80 minutes!   Bullfrog natural gel sunscreen represents the latest in long lasting sunscreen from the brand people have trusted since 1985. Gel sunscreen is the perfect choice if want to protect your skin using a product that: Doesn't clog pores (non-comedogenic). Uses water as a base. Doesn't...
---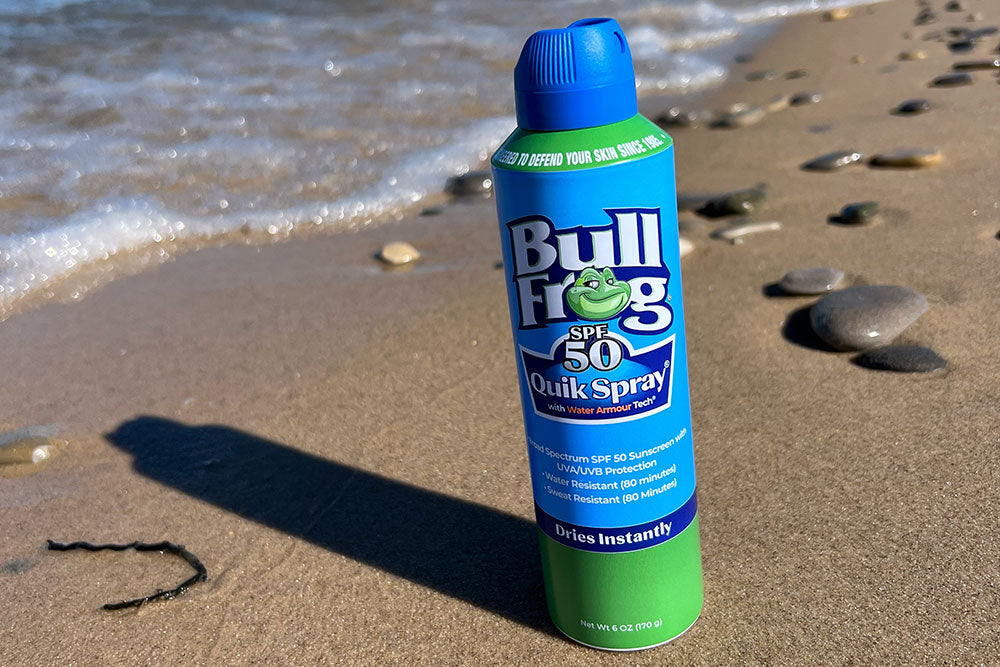 You want a quick dry sunscreen that keeps up. Bullfrog knows that long-lasting sunscreen allows you to trek longer, play harder, and keep your momentum without a second thought. That's why we created the best spray sunscreen for quick application with lasting power.  Bullfrog Quik Spray defies the clock by providing the best sunscreen with SPF 50. Parents agree that it's the best sunscreen for kids because it's safe, soothing, and so easy to apply. No more sunscreen fights when it's time to reapply! Our continuous spray technology makes this the best quick dry sunscreen for anyone who likes fresh,...
---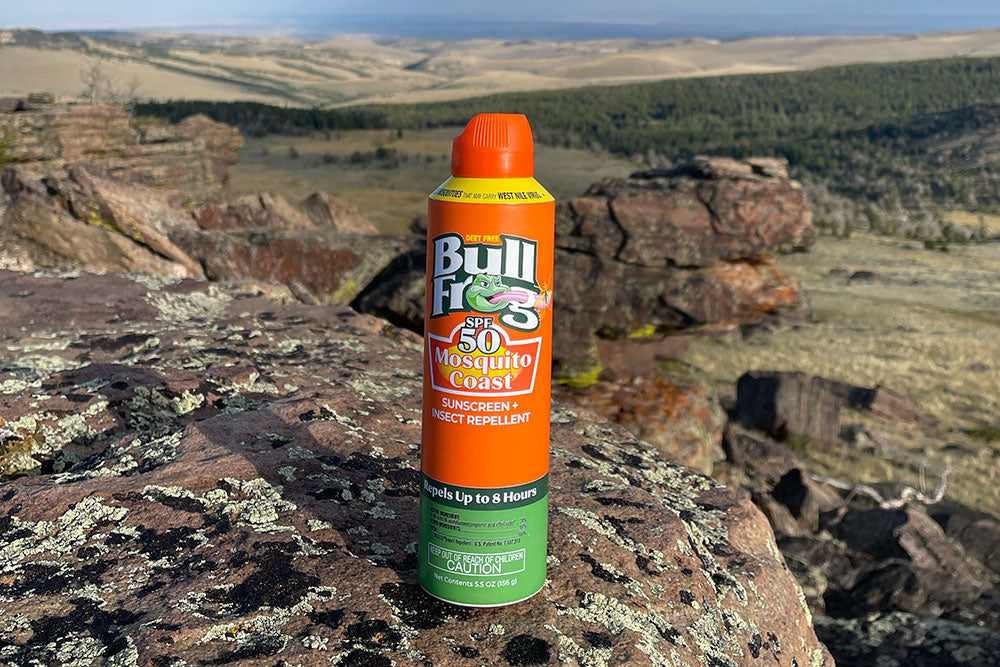 It's wild out there! With your active lifestyle, convenience and quality is everything. To truly embrace the wild without getting burned and bitten, only natural protection will do against UV rays and insects. That's why Bullfrog Mosquito Coast Sunscreen & Insect Repellent is the favorite choice for families to stay protected against all the wild things that make the outdoors unpleasant. Since 1985, we've formulated the best sunscreen with broad-spectrum SPF 50 protection and DEET free insect repellent. Yes, just one spritz does both with Bullfrog Mosquito Coast Sunscreen & Insect Repellent. Some sunscreen and insect repellent brands pack...